welcome
from Coffee-House Poetry organiser, Anne-Marie Fyfe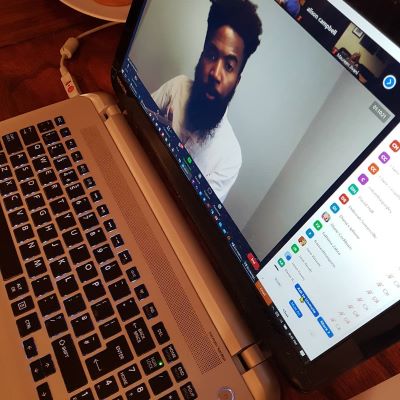 Announcing Nocturne, a new workshop/course taking us from dark January nights to the dawn of spring, engaging with night in all its heavenly shades (see right, and our classes page) — after two highly successful summer/autumn explorations of Solitary Spaces & The Avian Eye, the latter ending with some super readings at Sunday's Zoom! Step with us into a twilight time of sleep & insomnia, small hours & the stroke of midnight, full moons, shooting stars & total dark!
Also Between the Lines#6, a 7-wk creative/critical masterclass, booking now.
Plus you can still check out our 2020 Troubadour International Poetry Prize winners chosen by poets Mona Arshi & Mark Doty, & celebrated with them on our Mon 23 Nov Zoom.
And after a wonderful reading/in-conversation with Joshua Bennett we're looking forward to more special-guest events: keep an eye on our "#poetrymondays" page or sign up for regular updates!
 
Stay safe, & all best wishes,
#poetrymondays on Zoom!
mon 23 nov, 8pm: troubadour international poetry prize night: 2020 judges mona arshi & mark doty read with 2020 prizewinners (free online event)
mon 30 nov, 8pm: joshua bennett: reading & in-conversation (free online event)