welcome
from Coffee-House Poetry organiser, Anne-Marie Fyfe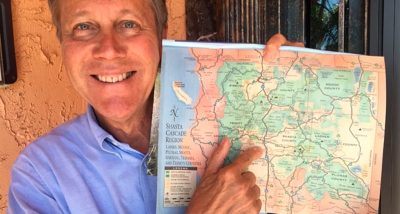 Looking at the spring Coffee-House Poetry 'roadmap', where better to start than with poet-on-the-move Dana Gioia who, as California's Poet Laureate, read in all 58 Californian counties over two years with 16 flights & 17,000 road-miles…
…that's on top of his own poetry (latest, 99 Poems: New & Selected), ten years as America's National Endowment for the Arts chair, two dozen anthologies, textbooks, libretti, & criticism — including the explosive & exploratory Can Poetry Matter? (raising so many relevant questions about poetry's purpose & practice) — & his latest, just published, on poetry influences & influencers, Studying with Miss Bishop (2021).
We get to meet Dana on a March 22nd #poetrymonday Zoom!, reading & in-interview with Cahal Dallat. Good to be on the road again!
 
Stay safe, & all best wishes,
#poetrymondays on Zoom!
mon 22 mar, 8pm: dana gioia: reading & in-conversation with cahal dallat (free online event)