welcome
from Coffee-House Poetry organiser, Anne-Marie Fyfe
Thu 10 Sep:
Fancy spending Fall-2020 finding your way through 'form' in Between the Lines, season 5, Focus on Form? A seven-week autumn course on poetic craft with the chance – the challenge – to use each newly-introduced form to write new work each week & share in a critical workshop process with fellow poets. From Mon 12 Oct, detail/booking info via classes page.
Also on classes, the new Avian Eye 4-wk course, a fascinating, fast-moving, four-week creative-writing exploration of birds, fabulous & familiar, magical & metaphorical…
And keep a lookout (emails & website) for more great Coffee-House Poetry autumn activity, including our annual Troubadour International Poetry Prize with Mark Doty & Mona Arshi waiting to read all your fine poems (deadline Mon 28 Sep, £3,500 in prizes, more info on prizes page).
Solitude – theme of our recent 4-wk course – is obviously very much in vogue as I've been enjoying a short BBC Radio4 series on the subject (the first night's on 'anchorites') to which I've just 'listened-again' as, at broadcast-time, I was on a v. unsolitary Zoom, hearing some of you read from Florida, Illinois, Portugal, London, Bath & Yorkshire: & we were treated to a turned-around laptop-camera panorama of a magnificently pink Scarborough sunset!
 
Stay safe, & all best wishes,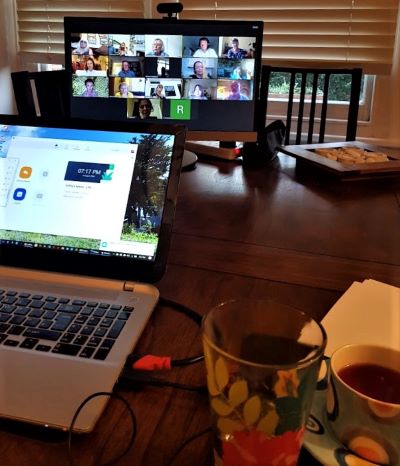 next event
#poetrymondays: readings temporarily suspended
#poetrymondays
mon 23 nov, 8pm: troubadour international poetry prize night: 2020 judges mona arshi & mark doty read (online!) with 2020 prizewinners